Wedding Dance Lessons in Houston
The Dance Whisperer offers engaged couples private wedding dance lessons in Houston, Texas, plus customized first wedding dance choreography based on traditional ballroom dancing styles in American foxtrot, tango, English waltz, and Viennese Waltz. Popular contemporary wedding songs can also include east or west coast swing, country western two step or triple two step, Argentine tango; or select one of the fun Latin dances that fall under the umbrella of salsa dancing. Choose a simple, fun-themed, or elegant wedding dance.
Wedding Dance Lessons SW Houston Galleria Area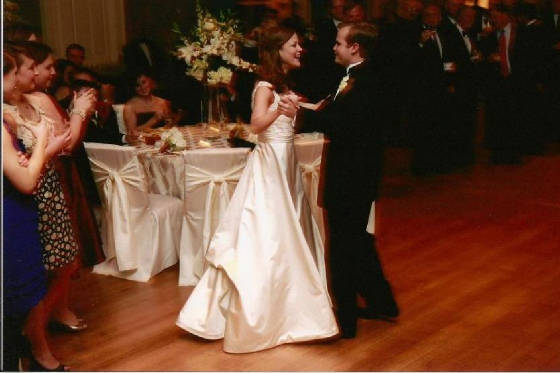 Private Wedding Dance Lessons Houston Inner Loop
"With less than two months until the wedding, Rebecca choreographed and customized an amazing foxtrot for us. Rebecca's infectious energy coupled with her patience for students make her a great dance teacher. We not only had an amazing wedding dance, but we had a great time learning all of the dance moves during the weeks leading up to the big day. Thanks so much, Rebecca!" :) Baovy & Vu, Houston, Texas
Wedding Dance Lessons in Houston Texas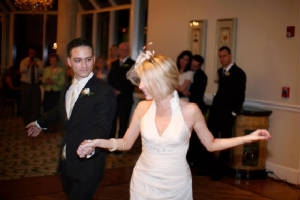 Houston Dance Lessons Wedding
When do we start? Your wedding should be no less than five weeks away (highly recommended!) for the wedding dance special (of five dance lessons), which includes choreography. If this is not the case for you, please indicate in the contact form what your wedding song is and that you want less than 5 wedding dance lessons. For couples who are considering taking the wedding dance special only, your first lesson is complimentary if you decide not to continue, or it will be the first of the remaining four of five wedding dance lessons if you decide to enroll.
How much do wedding dance lessons cost? The wedding dance special of five dance lessons plus choreography is $320. If a couple wants or needs more or less dance lessons, there are five rate options from which to choose. The more wedding dance lessons purchased, the lower the rate. See standard pricing options:
Wedding Dance Lessons Houston Galleria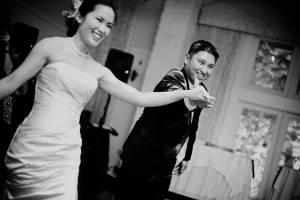 Wedding Dance Classes Houston Inner Loop
How many lessons will we need? Obviously, you cannot learn how to dance in one or two lessons; but, you can learn a few basic dance steps that can be repeated throughout the dance, how to hold each other in a proper closed dance position, and a fun dip and kiss at the end. Entrance and exit strategies can be choreographed in a few dance lessons as well. Five lessons are adequate for all of this, but customized choreography that uses the song's dance style and interprets it artistically may require more than 5 dance lessons.
Complimentary Consultation: Couples who decide to take initially 10, 15, or 20 wedding dance lessons and have more time to explore dance styles and wedding song choices will not need to have chosen their music. In this case, a complimentary wedding dance consultation will apply. The five-lesson wedding dance special for $320 applies to wedding couples only. Standard rates will apply to parents and relatives of couples who are currently taking wedding dance lessons.
Wedding Dance Studio Houston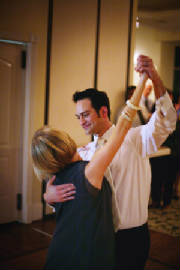 Wedding Dance Shoes: Ladies, it is highly recommended for your wedding dance that you purchase specifically a separate pair of dance shoes which have the proper support, secure fit, and suede sole. It is also highly recommended that ladies have their dress length altered to accommodate their wedding (dance) shoes, not their wedding street shoes. More often than not, the bride's wedding dress is long and her shoes cannot be seen underneath her dress. Therefore, an appropriate pair of dance shoes can be worn during the first dance and the guests will be none the wiser. Also, for brides-to-be who have not yet purchased their wedding shoes, it is highly recommended to go ahead and get wedding dance shoes. There are now dance shoes designed specifically for a wedding first dance that rival any designer street shoes currently on the market. Best of all, if you purchase dance shoes as your wedding shoes, they can then be worn again for dancing lessons dates with your husband after you get married. And what better reason is there than that!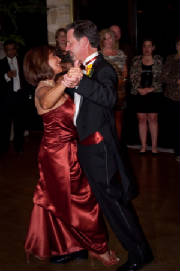 Dance Lessons Houston Wedding
A Note About Customized First Dance Choreography: Keep in mind that all dancing is choreographed. Learning just a few dance steps and repeating the same steps throughout a routine is still choreography. Couples will sometimes say that they don't want a choreographed wedding dance; or, that they don't want their wedding dances to look rehearsed or unnatural. Or couples will say that they do want their first dance choreographed. The issue is not whether or not a dance is choreographed, but rather the degree to which the choreography interprets the music. The highest degree or the art of dance choreography occurs when a choreographer allows the original inspiration of the musician's song or music to inform his or her choreography. Rest assured that your wedding dance(s) will be choreographed to your natural ability and will flow in sync with the time signature, tempo pattern, and phrasing of the song of your choosing.
"Rebecca, Gary and I thank you for helping us to learn the tango for our awesome sunset wedding. While we weren't perfect, your dancing instruction prior to our wedding was not only great fun, but enabled us to feel comfortable on the dance floor, which was very important to us. We would suggest to anyone to call upon you for dance lessons prior to any dancing event." ~Carol Artz-Bucek, President/CEO, Pearland TX Chamber of Commerce